Become a Bother Affiliate today!
It couldn't be easier to join. It's free and easy.
Apply to join the Bother affiliate program through Affiliate Window. That's it! Once you've signed up, you can start earning money.
About Bother
Bother is leading the charge against inefficient supply chains and boring shopping. We're committed to making it as easy and quick as possible to get household essentials delivered as soon as feasibly possible.
We offer next day delivery as standard.
We never make annoying substitutions.
Our Bother Brain™ helps households up and down the country stay stocked up.
Bother is one of the first movers to disrupt the multi-billion pound FMCG industry.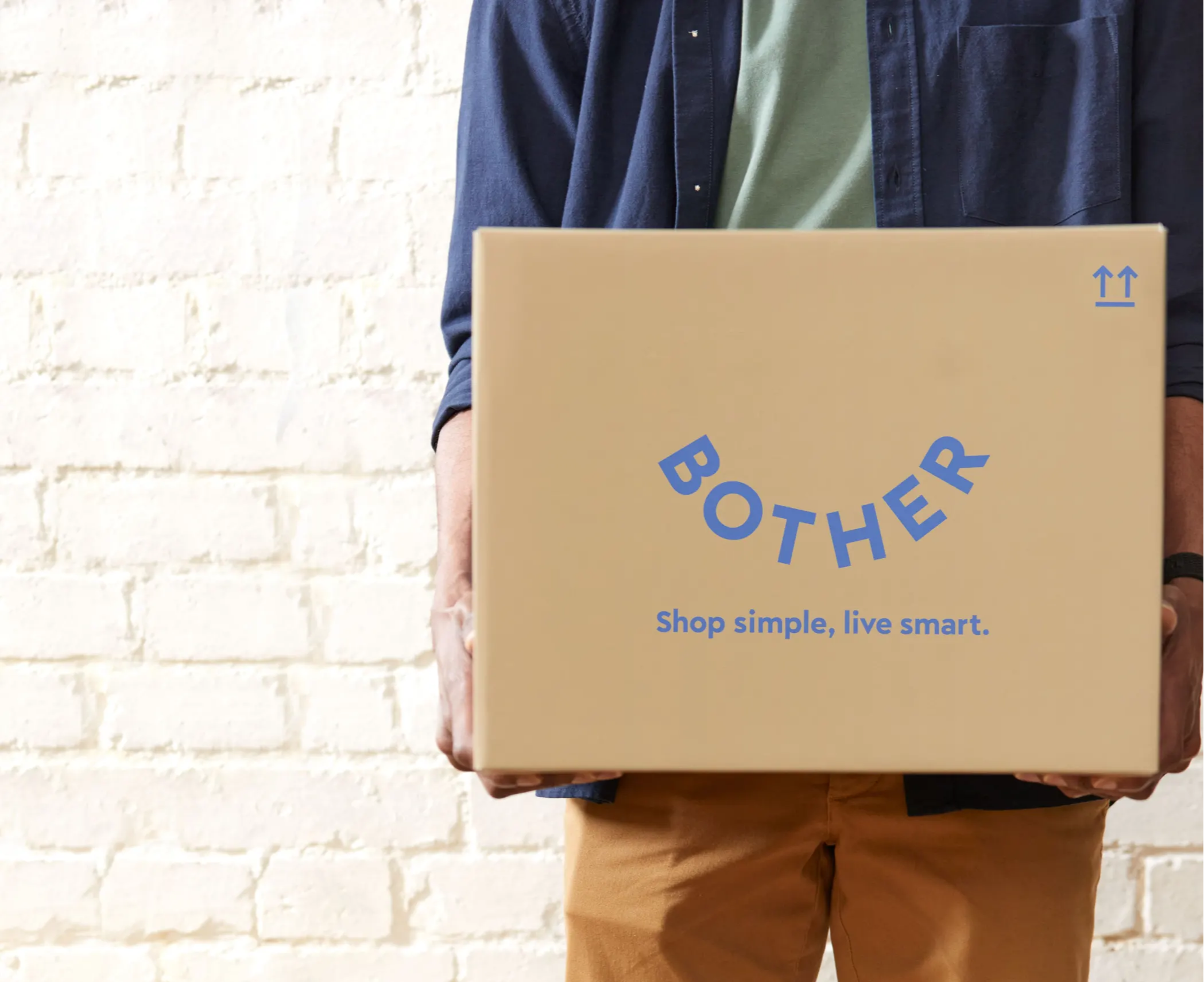 Bother Affiliate Incentives
Market-leading commission.
Highly active promotion calendar.
30 day cookie period.
Competitive prices and growing market segment mean a high conversion rate.
Bespoke promotions available on request.
Product feed with hundreds of household brands and products.
Feel free to contact the marketing team for more information or creative requests. We'll happily discuss promotional opportunities.